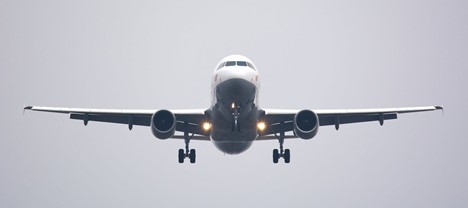 In the 2020 Safety Report, the International Civil Aviation Organization (ICAO) outlined yearly accident statistics that indicate an increase in both the total number of accidents as well as the global accident rate in 2019 for scheduled commercial aircraft operations. From 2018 to 2019, there was a 16% increase in the total number of accidents and a 12% increase in the global accident rate. Five high-risk categories (HRCs) of occurrence that accounted for majority of the accidents include controlled flight into terrain (CFIT), loss of control in-flight (LOC-I), mid-air collision (MAC), runway excursion (RE), and runway incursion (RI).
Airlines have a Safety Management System (SMS), as mandated by various regulatory authorities such as the ICAO and FAA, in efforts to establish a structured process for finding and correcting safety issues before they result in accidents. Safety Risk Management (SRM) is one of the four pillars of SMS with a focus on identifying, assessing, and controlling risks. With the recent increase in accident rate, it is prudent for airlines to re-evaluate their SRM processes as SRM has a significant role in reducing accidents and improving overall operational safety. Below are some factors airlines should consider when reviewing their SRM processes for effectiveness:
Key Elements of Safety Risk Management
Hazard Identification –  A hazard is anything that poses a risk to operations and has the potential to cause damage. Risk is inevitable in the aviation industry, so it is important for airlines to be fully aware of the risk their operations are exposed to in order to effectively mitigate it to an acceptable level. There are several methods that airlines employ to identify hazards, but the most common sources are safety reports and internal/external audits and investigations.
Risk Assessment – Once a hazard is identified, airlines must perform a risk assessment to determine the level of risk. An experienced analyst at the airline should perform the risk assessment using formal techniques to determine the severity and the likelihood of an occurrence. If the risk is at an acceptable level, airlines may proceed without any intervention. However, if the risk is not at an acceptable level, the airline must establish risk controls for mitigation. If a hazard poses a serious risk to operations, the risk assessment process may also prompt a more detailed investigation to drill down to the root cause.
Risk Control – When a risk is at an unacceptable level, airlines must take the right course of action to mitigate the risk. Airlines must determine the scale of this measure and consider whether issuing a corrective or preventive action to remedy the particular risk at hand would be sufficient or if a fundamental policy or procedural change is required. After implementing a risk control, airlines should continuously monitor baseline and mitigated risk assessment scores to ensure that the risk was mitigated to an acceptable level. Airlines should regularly evaluate the risk control's effectiveness in mitigating risk.
Safety Risk Management Approaches
There are various approaches in safety risk management, including reactive, proactive, and predictive. Historically, the aviation industry has mainly employed a reactive approach which involves simply responding to and investigating incidents. Proactive risk management facilitates the identification of hazards and assessment of associated risks before they materialize into incidents. This allows airlines to reduce and control any risk before it escalates to an unacceptable level. Predictive safety management facilitates the identification of hazards based on normal operational data. This involves airlines utilizing all the safety data collected to retrieve insights on what is happening in normal day-to-day operations. With this insight, airlines can predict potential risks and reduce the likelihood of an occurrence. Over the past few years, the industry has experienced a major shift from a reactive approach to a more holistic process to incorporate all three approaches. Airlines should ensure that their SRM process reflects a holistic process with all three approaches as well.
Safety Risk Management Software
Safety risk management software can automate the SRM process for airlines, from risk identification to mitigation. It will equip airlines with the essential tools to perform safety risk assessments and monitor risk controls in a central location. It can also increase visibility of operational risks and help airlines drill down to the root cause of the hazard.
An advanced risk management system can provide robust analytics for airlines to monitor KPIs. Analytics contribute to a strong safety culture and facilitate a predictive approach to safety management. By retrieving insights on daily operational data, airlines can predict and prevent potential incidents, which saves time and costs associated with the occurrence of an incident.
Most importantly, a robust risk management system can be integrated with safety reporting, audit, and quality management systems to provide a holistic overview of safety data in an enterprise safety management system.
Conclusion
The aviation industry is inevitably prone to risk. Airlines must ensure that they are fully aware of all the hazards that pose a risk to its operations so that they can contain it to an acceptable level. With the right framework and tools, airlines will have an effective SRM process that can help reduce the number of incidents and improve operational safety.